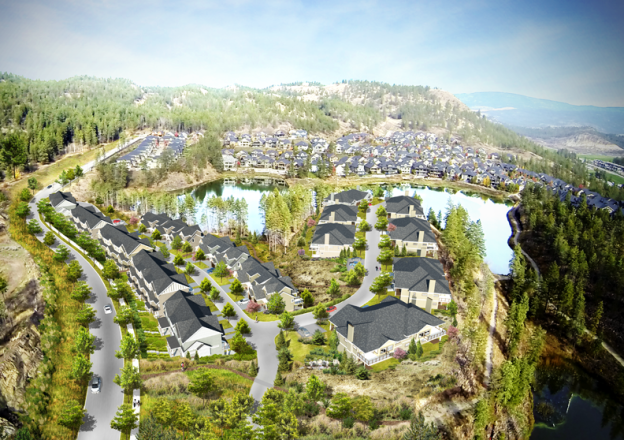 Hidden Lake LOOKOUT – dubbed "THE LOOKOUT" – is a brand new Kelowna townhome neighbourhood situated in the heart of Wilden between two natural ponds: Hidden Lake and Still Pond. Both are nature reserves for waterfowl and full of aquatic life.
Nature Inspired Living in Every Detail:
Every Wilden Lookout Tonwhome offers excellent Wilden craftsmanship, high-grade appliances by Bosch and the groundbreaking Dual Energy System to support an environmentally friendly and cost-conscious lifestyle. Finishes and materials have been carefully chosen. They offer extraordinary quality, longevity as well as a natural look and feel. Your Lookout Townhome is timeless and will keep its value for decades.
Learn more about "THE LOOKOUT": www.wildentownhomes.ca