Pondside Landing Townhomes
Elderberry Homes
A stylish retreat with unobstructed views of Still Pond from every unit
Embracing views of the water are two generous-sized decks – one on the main floor, the other off the master bedroom on the top level – plus, there's a covered patio from the walkout basement. From the main entry, a short flight of stairs leads up to the open living space, leaving the foyer with its potential clutter out of sight.
Phase 1 Now Selling!
Contact us for availability!
Contact Sales
Upstairs from the main floor is a secluded master bedroom with a private study. Downstairs on the walkout level are two additional bedrooms plus a family room that opens to the patio.
Every Elderberry unit has a gas fireplace, a 5-piece ensuite, a double side-by-side garage on the main level, and a laundry room with a sink off the garage and next to the foyer. Ceiling heights: walkout basement 9', main floor 10', upper bedroom 8', study 11'.
Download Unit Specs
All dimensions are approximate. Sizes and specifications are subject to change without notice. E. & O.E. Actual useable floor space may vary from stated floor area. All furniture is for illustrative purposes only.
Elderberry Corner
(E)

– 2,642 sq. ft
Elderberry Corner
(D)

– 2,741 sq. ft
*These photos are for illustration purposes only to depict the direction of interior design. Subject to change without notice.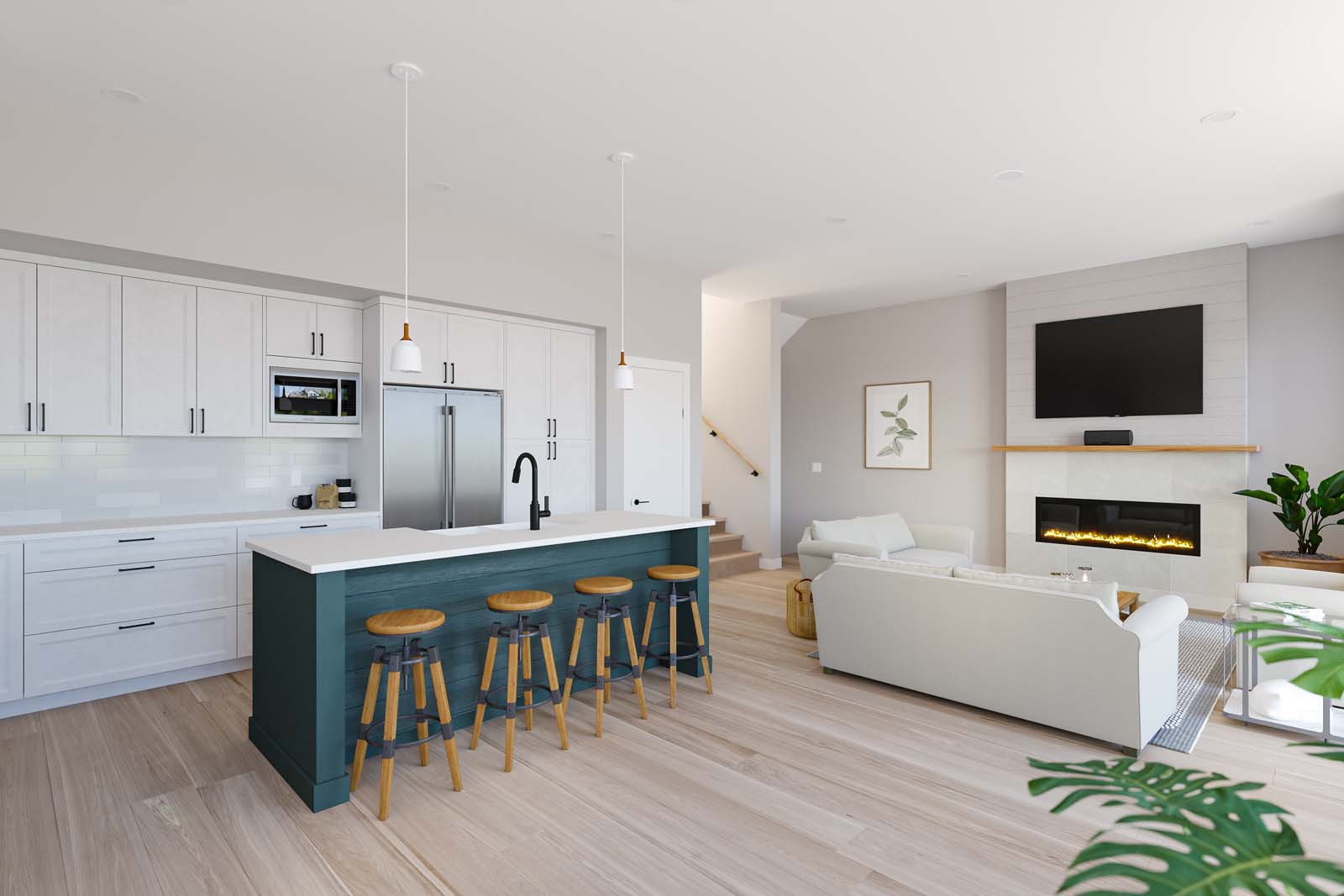 Refined Urban
Only 5 Units Available
Join the Wilden Community
Be among the first to hear about our new homes and neighbourhoods, and all the ways to enjoy the Wilden life.