It's time to #MeetWilden. Meet Wilden Resident & Actor Shaun Johnston!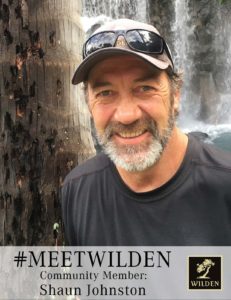 1. What is your name?
Shaun Johnston
2. What Wilden neighbourhood do you live in?
The one with all the rocks and trees.
3. What do you do for work and where can we find you online?
Well, I'm an actor. Online? I'm not so sure. But I know you can find me Sunday nights at 7pm on CBC in a program called 'Heartland".
4. What do you do for play?
I water ski a little, play my guitar a little, (I guess I can play my guitar anywhere). How about play my guitar while water skiing??
5. What is your secret superpower?
I don't have a superpower, but I AM invisible.
6. What are some of your favourite things about living in Wilden?
The people. First class people. The big word in neighbourhood is 'neighbour'. Ours are the best we've had in a semi-long life.
7. What is Kelowna's best kept secret?
The music scene!
8. What is your favourite locally made product?
Ancient Hills Pinot Gris
9. If you could give $1M to charity, which one would you choose?
Mental Health. Specifically, The Foundry here in Kelowna, that assists struggling young people. It's a wellness centre where they can find help, hope and support when they need it.
10. What is the one thing people would be surprised to know about you?
I tend to love peanut butter and dill pickle sandwiches.
11. If you weren't living in the beautiful Okanagan, where would you live?
Somewhere it doesn't snow much. It doesn't have to be tropical or a destination place, but I 'ain't taking my snowblower!'