It's time to #MeetWilden. Meet Wilden Resident & Owner of Okanagan Flyboard, Devon Spittle.
1. What is your name?
Devon Spittle
2. Which Wilden neighbourhood do you live in and when did you move here?
Forest Edge – April 2018
3. What do you do for work and where can we find you online?
Owner & operator of Okanagan Flyboard. We are now the #2 ranked outdoor activity in all of BC on TripAdvisor! Family owned and operated since 2013. It's a lot easier than it looks I promise, if you have basic swimming skills you'll pick it up in no time!
4. What is your secret superpower or talent?
I crush at Mario Kart!!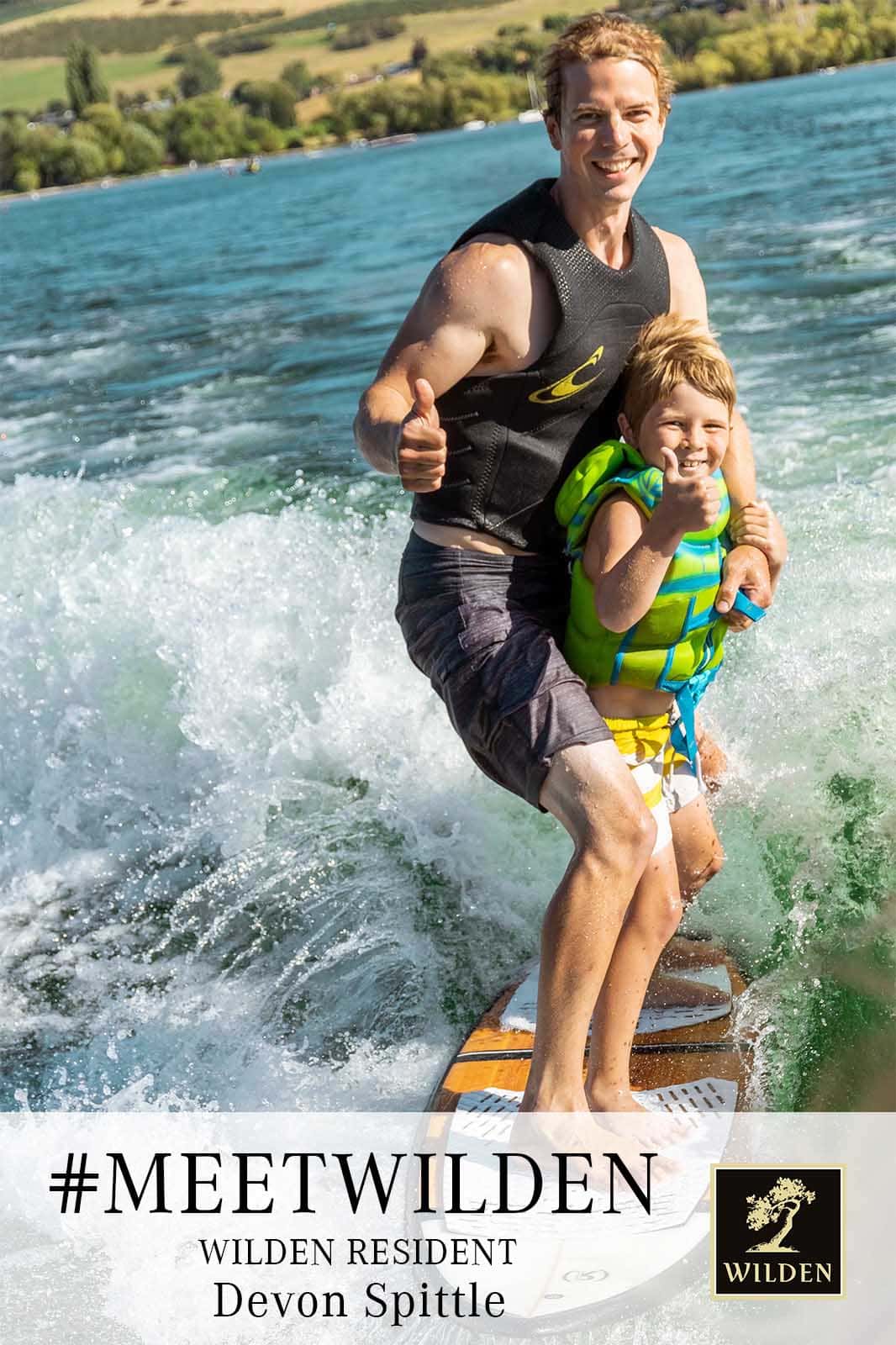 5. What are some of your favourite things about living in Wilden?
Tucked away, but close to everything. Nature + trails
6. If you were an animal living in Wilden, which one would you be?
Red tailed hawk
7. What is the most amazing adventure to go on in the Okanagan?
Spending the day on the lake in the Summer & the mountains in the Winter.
8. What are some of your favourite local Kelowna businesses you like to support and more people need to know about?
9. What does a perfect weekend in Wilden/Kelowna/the Okanagan include or look like for you?
Coffee on the deck, exploring new trails right outside our door, kids playing with neighbourhood friends.
10. Tell us about one of your greatest experiences in Wilden so far.
Exploring the trails with neighbours & creating new friendships.
11. If you could choose anyone to be your neighbour, who would you choose?
We are lucky to have great ones already!
12. If you didn't have to sleep, what would you do with the extra time?
Learn more skills.
Big thank you to Devon for participating and answering these questions. We love to get to know our Wilden residents better and we hope so do you.
For more #MeetWilden interviews click here.